Ransomware 2021
-
5.0

out of

5

based on

1

vote
NEWS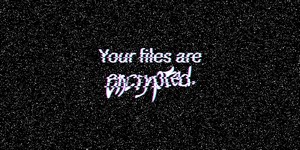 Ransomware is back.
They appeared on computer networks from 2017. They were then somewhat forgotten when parades were put in place. But with the resurgence of teleworking and mobility, they are making a comeback.
Recent news reports of serious ransomware attacks. As a result, Dax hospital had to operate in slow motion, with all patient records encrypted.
New 10-digit numbering
-
5.0

out of

5

based on

1

vote
News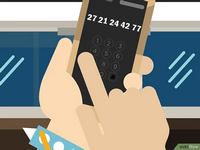 On January 31, 2021, Côte d'Ivoire will see its telephone number change to 10 digits. In fact, the 8-digit numbering currently used has reached the limit of its possibilities in terms of the number of numbers available (49,000,000).
The new numbering will provide 10 billion numbers.
So, at midnight, on the night of January 30 to 31, 2021, two more digits must be added in front of the current numbers. these two digits are determined according to the telephone operator that hosts the number in question.
01 in front of MOOV mobiles
05 in front of MTN mobiles
07 in front of Orange mobiles
21 in front of MOOV landlines
25 in front of the old Arobase landlines, now MTN
27 in front of the old OCIT landlines, now Orange
So, should we spend the night of January 30-31 editing all the contacts on our lists?
This is what could have happened if an Ivorian had not thought about this problem.
Gold Partner Bitdefender
-
5.0

out of

5

based on

1

vote
NEWS

August 2020, Micropro becomes Bitdefender Gold Partner. This means that Micropro has the technical and commercial skills to offer you the best Bitdefender security solutions with the most effective advice and monitoring.
Micropro is also in direct contact with all Bitdefender departments to quickly answer questions and problems of any kind that you would like to tell us.
Keep in mind that you can easily benefit from evaluation versions for all Bitdefender products, to better ensure that they meet your needs and appreciate their performance. Because beyond the simple functions of antivirus, it is possible to have products with much higher possibilities in terms of security against all the new threats that appear every day.
Micropro 10 years
-
5.0

out of

5

based on

1

vote
On April 1, 2020, Micropro celebrates its 10th anniversary
10 years spent at your service